Steve - General Enquiries
+44 7973 509 301
Dan - Delivery & Technical Support
+44 7949 123 331
​
Email: info@essential-carpenter-tools.co.uk
​
To make an enquiry, or just for more information - Call, Email or complete the Enquiry Form below.
​
Please contact us, we're happy to answer general questions or arrange urgent dispatch of your Ultimate Roofing Square!
FREQUENTLY ASKED QUESTIONS
How do I use the Square?
---
The Ultimate Roofing Square comes with a set of clear and concise instructions on how to use. You can also watch the Skill Builder video on youtube which gives a demonstration of the tool.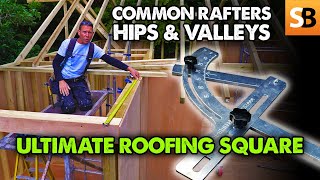 ---
If I order how long can I expect to receive the item.
---
Due to Covid-19 there may be a delay in receiving your square. We aim to ship our products out within 24 hours of being ordered and in most cases will be received with 5 working days.
---
Where can I buy one?
---
You can purchase an Ultimate Roofing Square directly on our website. Click Buy Now at the top of the page. We also have our product listed on third party sites such as Ebay & Karpenter Tools.
---
Do you accept returns?
---
We are confident you will be 100% happy with your square. However if you are dissatisfied in any way please contact us first. We will do our best to resovle any issues you may have. We have a returns policy which you can find on our terms of business.
---
---